ABOUT JAIPUR
Jaipur – land of the Rajputs, is an exuberance of colour, dance and traditional arts and crafts. Known, as the 'Pink City', Jaipur is home to a wonderful selection of ancient forts and palaces. One of India's most well planned cities, Jaipur is built in 9 rectangular sectors symbolising 9 divisions of the universe, as per Indian cosmology!
TOURIST ATTRACTION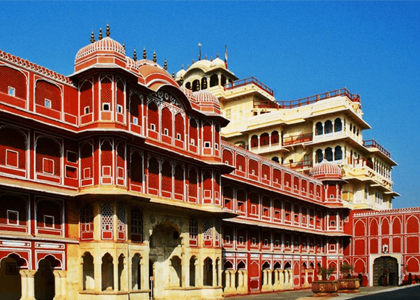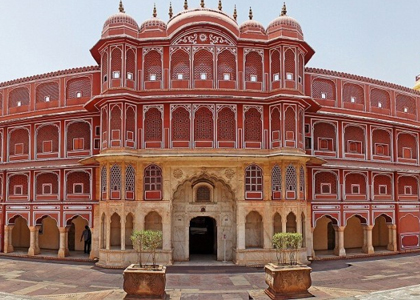 The City Palace
The City Palace is a wonderful blend of Rajput and Mughal architectural styles. The walls, ceilings and floors of the palace are richly carved and decorated. A huge building, City Palace occupies total one seventh of Jaipur's area. The palace also houses a museum having an impressive collection of costumes and armoury belonging to both Mughals and Rajputs.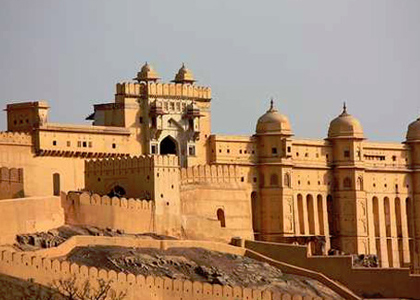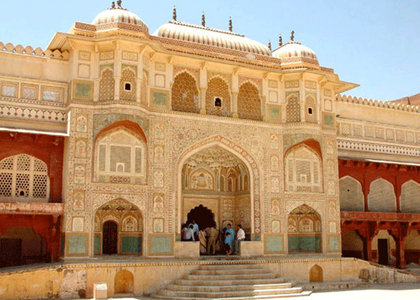 Amber Fort
Built in red sandstone and marble, Amber Fort is one of the most attractive forts of Rajasthan. Essentially a military structure, an element of luxury is also associated with the fort. The construction of this fort was initiated by Raja Man Singh in the 17th century but could only be finished by Sawai Jai Singh in the eighteenth century. Influences of Hindu and Mughal forms can be seen in the architecture of this fort.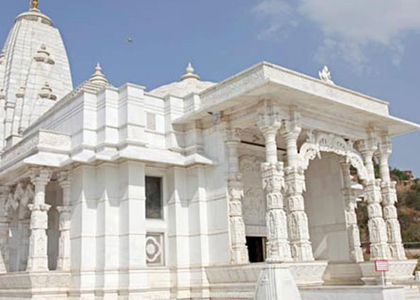 Laxmi Narayan Temple
More popularly known as the Birla temple, this temple was constructed by the Birla family. Located on top of a hill surrounded by lush green gardens, the exteriors and interiors of this white marble temple has many exquisite carvings showing various mythological themes and images of saints.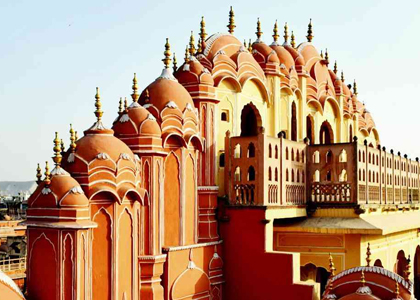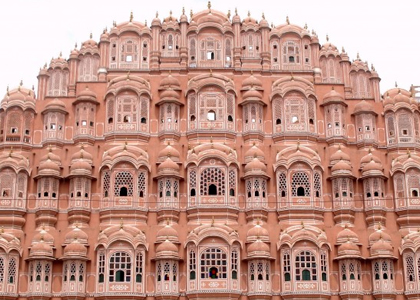 Hawa Mahal
Built in the 18th century, this palace with its innumerable windows and screened balconies was especially built for the royal women to view the city and processions. Hawa Mahal is famously known as a palace, but it is actually a royal curtain or a see through wall, from where women of royalty could see the outside world, without being noticed.
Jantar Mantar
An astronomical observatory with masonry instruments, Jantar Mantar is a collection of salmon-coloured instruments including a sundial and others that plot the course of planets and determine the time based on the direction of the sun. This observatory in Jaipur is more popular than its counterpart in New Delhi.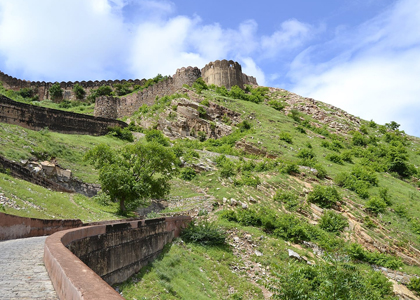 Nahargarh Fort
Situated atop the Aravalis, Nahargarh Fort offers a spectacular view of the city of Jaipur. 'Nahargarh' means 'the Abode of Tigers', so this fort is also known as the Tiger Fort. The fort was constructed in the 18th century with additions being made by successive rulers till the 19th century. The geometrically designed Nahargarh Fort forms a remarkable backdrop of Jaipur and offers glittering views of the city.
Bookings to be made 24 hours in advance please.